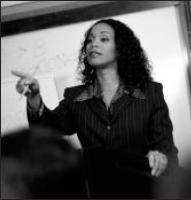 GENERATIONS believes that a staff can provide the highest quality of service when it understands the needs and concerns of the people it serves and when it can work as a cooperative and responsible unit.
With these goals in mind, GENERATIONS offers specially designed in-service training programs for staffs in hospitals, assisted living communi- ties, rehabilitation and long-term care facilities as well as to the staffs of medical, legal and finan cial institutions.
IN-SERVICE PROGRAMS include:
Dealing with Difficult People – at Work and at Home
Crisis Intervention and Management
Employee Empowerment – What Works and What Doesn't
Combating Employee Burn-Out
Making the Family Member Part of Your Team
Programs can be designed to meet specific interests and needs.
FOR FURTHER INFORMATION PLEASE CALL (866) 353-3726