NEWS
7/29/20 We were thrilled to participate in the YWCA Northern New Jersey's YWomenVote series. YWCA CEO Helen Archontou and our Director of Care Management, Stacey Padva Maines, MSW, LSW, talked about services specific to the needs of seniors and their caregivers. They discussed the psychological impact for those caring for their loved ones, how to broach the subject of life care planning, and the financial aspects around finding quality care. You can watch the full video interview by clicking here. 
7/20/20 Our president and CEO, Vicki Sherman Doueck, MSW, LCSW, ASWCM, was interviewed about the 35th anniversary of the Aging Life Care Association, the history of the organization, and the changes in the field of aging life care. Check out the interview here.
5/28/20 At Generations, we are passionate about community education. Our Director of Care Management, Stacey Padva Maines​, was an expert panelist on an educational webinar hosted by the Elder Law Department at Mandelbaum Salsburg. The discussion was focused on all of the challenges that one is faced with while keeping your loved one at home during the COVID-19 crisis. Click here to hear the full panel discussion and learn more about care management. 
5/16/20 Generations put together a "Name that Tune" virtual Zoom event for the members of a local senior center. Being able to see some of the seniors in our community virtually made it a very rewarding event. With so many of our seniors feeling isolated, we were happy to bring them something fun and interactive! 
3/20/20 At the beginning of this Covid-19 crisis, it has become challenging to offer mental health services to our elderly and younger disabled clients. Many of our clients have experienced an exacerbation of anxiety and depression due to increased isolation and loneliness. In addition, we have family members who are also suffering greatly because they are not allowed to visit their loved ones in nursing homes and assisted living facilities.
Medicare has relaxed some of its rules about how these sessions can take place. We are able to provide telehealth psychotherapy services virtually for clients at this time. We have instituted this practice for most of our psychotherapy clients if they are comfortable with it.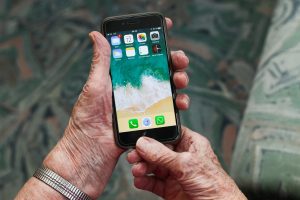 We are a Medicare provider and accept most insurances with out of network benefits. Generations is happy to help during these difficult times. Please call (866) 353-3726 for further details on virtual psychotherapy sessions.
Covid-19
To our clients and families,
We know you share our concerns and questions about the COVID-19 virus. We wanted to take a moment to share some of our updated practices as well as how we are managing the day to day news updates. Our care managers in the field are using extra caution during home visits, using the following protocols:
Washing or sanitizing hands before and upon entering a home as well as when we leave
Using caution to avoid touching surfaces in homes.
Maintaining distance from our clients and any other personnel or family members in homes
Reviewing and prioritizing needs of visits and using alternate methods such as phone check in or FaceTime when needed
Monitoring ourselves for any symptoms 
Limiting our own risk for exposure and practicing social distancing as much as possible
Despite this increased measures of caution, we are aware that we cannot guarantee that we have not been unknowingly exposed. 
We understand that families depend upon Generations' service to ensure that your family member's health and mental health care needs are being met. We will continue to take our professional responsibility seriously while employing safe health care practices for all during these difficult times.
Please let us know if you have concerns about us visiting or any other questions we can answer. You can call the office at 201-845-7030.
COMMUNITY PRESENTATIONS
As a public service Generations Counseling and Care Management, LLC offers an extensive line of presentations designed for the general public and non-professionals. If your organization or group would like to learn more about our community outreach program please contact Vicki Sherman Doueck at (201) 845-7030 extension 101.
SEMINARS FOR PROFESSIONALS
Generations Counseling and Care Management, LLC is pleased to offer its series of educational seminars designed for professionals working with senior adults, their families and the agencies and facilities that serve them. These seminars are led by the professional staff of Generations.
To find out about scheduled events please call the Generations office at 201-845-7030. Is your agency or company interested in scheduling a seminar or a panel? Please email lhuisking@generations-llc.com.