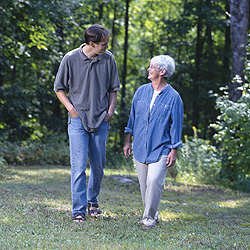 A professional response to the needs of the elderly, persons with disabilities, their families and the caregiving community.
Our Mission
To serve the elderly and persons with disabilities so they can achieve and maintain a life of quality in the least restrictive environment in the most compassionate manner.
Our Philosophy
Our integrated approach to care reflects a professional, client-centered philosophy that provides services in an ethical and cost-effective manner that ensures dignity and promotes the highest quality of life.
Welcome to Generations Counseling & Care Management, LLC.
For over three decades, we have set the standard in high quality Care Management and Counseling.
This site was created to:
Help you learn about services for yourself, your loved one or your clients
Serve as an information center on issues of aging, disability, caregiving, family relations, intergenerational issues and community resources
Share our insights and helpful links to resources throughout the community
Provide a better understanding of the needs of the elderly and people with disabilities and how our staff of Care Managers, Counselors, Therapists and Educators can help you, your family and your community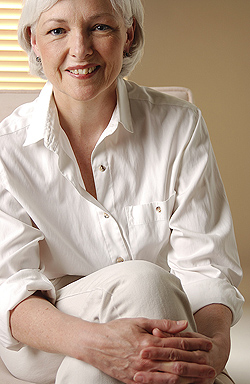 We are pleased you have chosen to visit our site. We hope you spend some time here and come back often. Our goal is to provide a valuable educational resource to both the public and to the professional community. We encourage your questions and look forward to any comments and suggestions you could make that would help us make this site a better resource for all those who visit here.
Serving Greater New Jersey, New York City, Rockland County NY
To preserve our independence and objectivity in evaluating resources and to maintain our client centered approach to all aspects of care management, GENERATIONS COUNSELING AND CARE MANAGEMENT LLC does not solicit or accept any form of compensation from service providers for referrals the agency makes on behalf of our clients.
Connecting Our Generations
In the spring of 2004 Generations released it's first bi-annual newsletter entitled Connecting Our Generations. We wanted It to be a source of information and support for all those dealing with the challenges associated with caring for the aging and the disabled.
We have included in this site, access to all editions of Connecting Our Generations. If you are not currently receiving a copy of the newsletter and would like to be added to our mailing list please contact us here.
If you would like to contribute an article for the next publication please email Jim Lococo at jlococo@generations-llc.com.
---
Generations Counseling & Care Management, LLC
336 W Passaic St, Second Floor
Rochelle Park, NJ 07662
(201) 845-7030 Toll Free: 866-353-3726
Fax: (201) 845-0899 Email: info@generations-llc.com