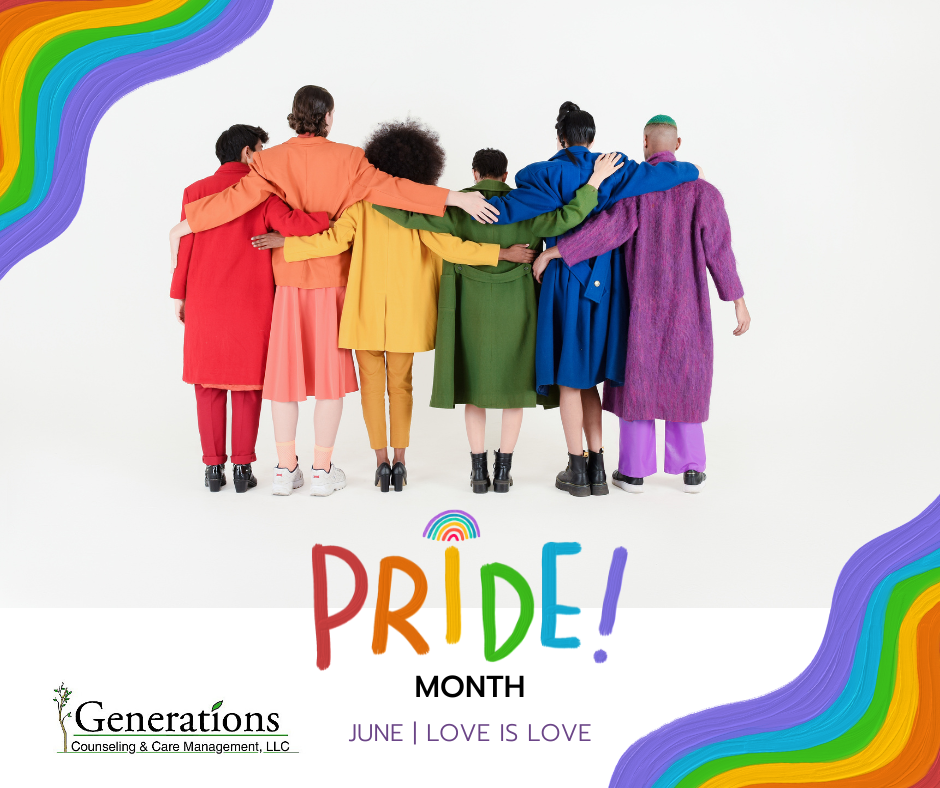 June is Pride Month. There are roughly 3 million LGBTQ+ seniors in North America. According to SAGE, an advocacy organization for LGBTQ+ older adults, that number will grow to more than 7 million by 2030. They often have higher incidences of isolation, depression, substance abuse, and HIV. That's why it's important for us to continue to create more services, resources, and safe spaces for them.
In June, Aging Life Care Professionals- including the staff at Generations- are celebrating and honoring LGBTQ+ elders. Our hope is that they feel seen, heard, and valued. Understanding the unique needs of LGBTQ+ elders are essential to creating care plans that support and enhance their individual lifestyles. If you would like to learn more about the challenges they face, check out the Aging Life Care Association's blog on LGBTQ seniors. At Generations, we are happy to advocate that their dreams for aging well matter!
Family owned and operated for over 35 years, Generations Counseling & Care Management, LLC is a full-service geriatric care management firm that provides care management, advocacy, and psychotherapy services with an integrated, professional, client-centered approach to the needs of the elderly, persons with disabilities, their families, and the caregiving community. Our expert staff are available 24/7 and offer a wide range of services that cover all aspects of elder care including: care management, counseling, psychotherapy, elder care planning, transitional service to senior communities & nursing facilities, services for disabled individuals, benefits counseling, assessments, financial services and management, moving and relocation coordination and much more. If you need more information on our services, please call our office at 201-845-7030. We service New Jersey and New York.